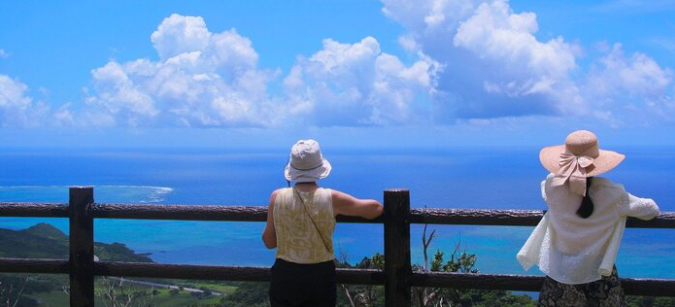 Summer is already in full swing this year. Even if you put on sunscreen to protect your skin from UV rays, it will soon come off due to sweat when you go outside. It's a little uncomfortable to put on sunscreen again on sweaty skin, isn't it? Besides, if you stay outside for a long time, your skin will start to warm up and you will feel the heat more. So, why don't you rethink your skin care regimen? We introduce skincare methods that can prevent sweat and sebum, as well as recommended products. We have also picked up recommended skincare items that can be used in midsummer, divided into sun protection, after sunburn, etc.
Sweat, hot flashes, sunburn... summer is full of problems!
Summer is especially hot these days, isn't it? Many people may have had the experience of sweating the moment they stepped outside.
So here are some ideas to help you stay comfortable during the hot season. We will discuss the best skin care methods for mid-summer, recommendations for choosing items, and cool items.
What is the best way to take care of your skin in the middle of summer?
Wash your face first thing in the morning.
Sebum is secreted even while we sleep. If sebum is not removed properly, it can cause rough skin and a dull look on the face. Wash your face thoroughly when you wake up in the morning to keep your skin clean. This will also help your skin to absorb the rest of your skincare and makeup.
Washing your face only with lukewarm water is a no-no!
Some people may simply wash their face with only lukewarm water in the morning, but a cleanser is still essential to remove sebum.
If you are concerned about dryness, choose a cleanser with low cleansing power or a cleanser that comes out in foam, which is gentler on the skin. When rinsing off the foam, it is best to use lukewarm water instead of water.
Moisture should be well absorbed into the skin.
Humidity is high and sebum is secreted. Don't you think that you don't have to deal with dryness in summer? In fact, the air conditioning and other factors can dry out your skin more than you might think.
When the skin becomes dry, it secretes more sebum in an effort to retain moisture, creating a vicious cycle. Let's make sure to add moisture to the skin and deliver it deep into the skin.
Cotton packs are recommended.
Cotton packs are recommended to let the moisture penetrate deep into the skin. Soak a cotton pad with lotion until it is soaked, place it on your face, and leave it on for about 10 minutes.
When the cotton becomes dry, add more lotion on top for even better results. When the cotton becomes dry, add more lotion on top for even better results.
Use less oil.
Moisturizing is an important part of maintaining beautiful skin, but since sebum secretion is dominant in summer, it is not recommended to use greasy emulsions or creams.
Too much oil on the face can cause rough and shiny skin. Check your skin condition and if it is sticky, don't use a high-moisture type emulsion.
What do you use to finish your skin care?
A light-textured milky lotion or a fresh gel-type skin care product is recommended.
If your skin is sticky, your makeup will easily fall off. For this reason, try to use light-weight products, especially in the morning.
Use cooling skincare products.
If you use a skin care product that cools your skin when you use it, it will not only feel nice and cool, but it will also soothe your skin's hotness. We recommend L&L SKin Hot & Cold Beauty Device for your summer skincare.
There are many variations to choose from, such as those that keep the skin's surface smooth and those that come with a refreshing scent. Please choose the one that best suits your comfort and preference.
Choose a product that can be used on top of your makeup to prevent sweat and sebum during the day.
In summer, makeup tends to fall off easily due to sweat. You don't want to end up with a sludge on your face.
If you carry around a cooling sheet that can be used on top of your makeup, you can kill two birds with one stone: the sweaty areas will be refreshed and you can easily fix your makeup. You can also cool down your hot skin while you are out.